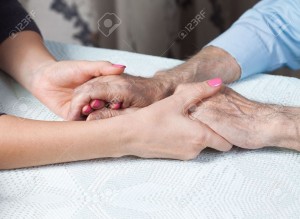 Putting a relative in to a care home is no easy decision even coming to a stage when admitting a loved one may need extra help is challenging enough. As a nation people don't like the thought of family members as getting old or needing more care than they can give, although it is not a taboo subject knowing that a loved one is suffering as they cannot provide adequate care may leave the family or care giver a feeling of sadness and anxiety. People want to feel that family and relatives will always be the way they are but as people age or illnesses gradually worsen they can need more care and attention than they may have needed before. Of course people want the best for their loved ones to ensure that they are looked after in the best possibly way, often the decision to put a family member in to a care home leaves a person feeling guilty and apprehensive as it is such a big decision.
Once the decision has been decided to put a close relate in to a care homes there still the choice of care home to be chosen which in itself is just as challenging. There are many care homes across the country most with impeccable standards but choosing the right care facilities for a loved one can be an agonising time. No person wants to make a mistake by choosing a care home that does not meet the needs of the relative or that has standards that are not of the highest. People want to ensure that whatever care home they decide on that it is the right chose for their loved one and that they will be cared for in a way they might care for them themselves.
Bullying of the Elderly and Vulnerable People & Neglect Claims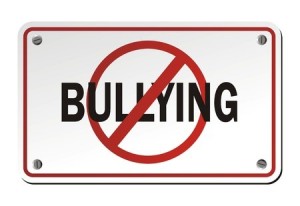 As loved ones get older some suffer ill health and as a result become vulnerable especially those who are affected by dementia and Alzheimer's and for these reasons a lone need the care that should be provided by care home. However illnesses such as dementia and Alzheimer's mean that a person can be susceptible to the abuse and bullying that happens within care homes and old people's home as there communication and memory is affected and they may not be able to tell loved ones of the treatment they are receiving. Also, people with serious disabilities especially those who do not have good communication skills find dill find it difficult to report such treatment which makes the bullies opportunities much greater. To find more information and guidance regarding health, safety and regulations of a care home or to make negligence claim against a care home do not hesitate to contact Medical Negligence Assist who will provide free confidential legal advice regarding your case. Putting a relative in to a care home may be difficult both on the family and the person in question. Medical Negligence can be a common problem in care homes from bullying to wrong medication and neglect. Their has been many successful medical malpractice claims against care homes in the UK.
No one makes the decision lightly and often the choice is taken out of the families hands as the loved one may need more help and care than the family are able to provide. In the past families have been known to take care of aging or poorly relatives even when their care has outweighed the ability of the carer. As time has gone on families are a lot more busier, there is a huge demand on people to perform better in all aspects of life which in itself is a good thing but with both parents often now going out to work it is a lot more difficult to manage family life. Elderly or relatives who have a disability who need specialist care can put huge pressures on families and they have no other choice but to seek residential care homes.  If you are looking on free legal advice on care home neglect and you are considering making a medical negligence claim its important to use a high quality UK medical negligence solicitors this way you could get your relatives the justice they deserve and also prevent this from happening to other patients at the care home.
There are shocking stories reported repeatedly in the news and tabloids of elderly and the most vulnerable people in society being treated appallingly, being bullied and abused at every opportunity as such horrid peoples who call themselves carers believe that such victims will not or do not have the ability to report such treatment.
Bullies who disguise themselves as carers prey on such defenceless people as they know that the treatment that they rain on residents of care homes will not be returned, bullies only mistreat people who they know have or cannot attack back.
Medical Neglect Scandals and Care Homes
The decision to put an elderly relative in to a care home is made extremely more difficult by the outrageous reputations and scandals that have hit the press regarding the poor treatment some residents of these care homes receive. Most people are reluctant to put relatives in to care homes as they are weary of the care that will be provided due to some care homes having bad reputations. Reported broadly by the BBC the unspeakable truth of events that have taken place within care homes which have been investigated by the Police and Care quality Commission due to the severity of reports and claims made have increased hugely. Residents of such care homes are profoundly disabled and have to rely on members of staff for almost everything and for this to be used against them is disgusting and there is no word that can describe such people who take advantage of a person's disability and circumstances.
Some argue that the neglect suffered is due to the staff not being trained appropriately or not given sufficient training and equipment however it can be argued that a person can know the difference between right and wrong without being trained. Neglect that happens within care homes can mean that those who are already suffering are made to suffer even more.
You can visit the HSE website which had detailed guidance information and Care Quality Commission regulations.